1 How LinkedIn is a tool for marketers
Suppose you are thinking about social media platforms to use as a marketer for generating leads. The majority of people will think about generating leads from Facebook automatically or Twitter, starting on Instagram. But, one of the most productive places people can think about is Linkedin, the most influential business network.
The Linkedin Monthly Active Users (MAU) is not the vast social network out there. According to research, LinkedIn has around 310 million, and in other social media, the amount is 330 million on Twitter, 2.7 billion on Facebook, and 1 billion Monthly Active users on Instagram.
But the audience in Linkedin is one of the most lucrative ones compared to Facebook, Twitter, and the rest cause they are crowded and noisy. There was a time when LinkedIn was a lot quieter, but LinkedIn is starting to become an Active Social media platform as well.
But Linkedin is different from other social media platforms where most people still connect with their friends & Family or watch for watching videos; LinkedIn is a place for people to communicate with the same mindset people in their industry and learn about their industry.
If you are looking for quality B2B traffic to your blog or website, this platform is the best for you and your business.
2 How to use linkedIn as a marketer?
1 Make your profile and company page attractive
First, start reviewing your business profile and your company's LinkedIn page. Your profile is the first thing potential consumers see when searching for you, so it should be as excellent as you can make it. Keep it up to date with relevant information, such as your most recent promotions, posts and make sure there are connections to all of your offsite material and your contact information is correct. Fill up all areas on your profile and company page, and make sure any logos and photos are optimized for LinkedIn display. Because this is not automated, you will need to utilize a graphics program to ensure the correct resolution.
2 Make quality connections
Began with the establishment of relevant connections, your primary objective should be to provide informative postings of high quality rather than quantity. One hundred meaningful business connections are worth more than 750 random or ineffective connections. Everyone receives several invites to connect from various sources, including hopeful recruiting firms, friends, and relatives with no meaningful work.
Make sure you only include people who are directly related to you and your business. If you're worried about looking impolite, send the contact a message explaining why a LinkedIn connection might not be acceptable and proposing an alternative.
Other social media networks, such as Facebook, Instagram, and Twitter, can help you reconnect with friends, family, and past co-workers. Consider the reciprocal benefit you may provide each other by becoming a LinkedIn connection: shared information, contacts, new business, supplier sources, etc.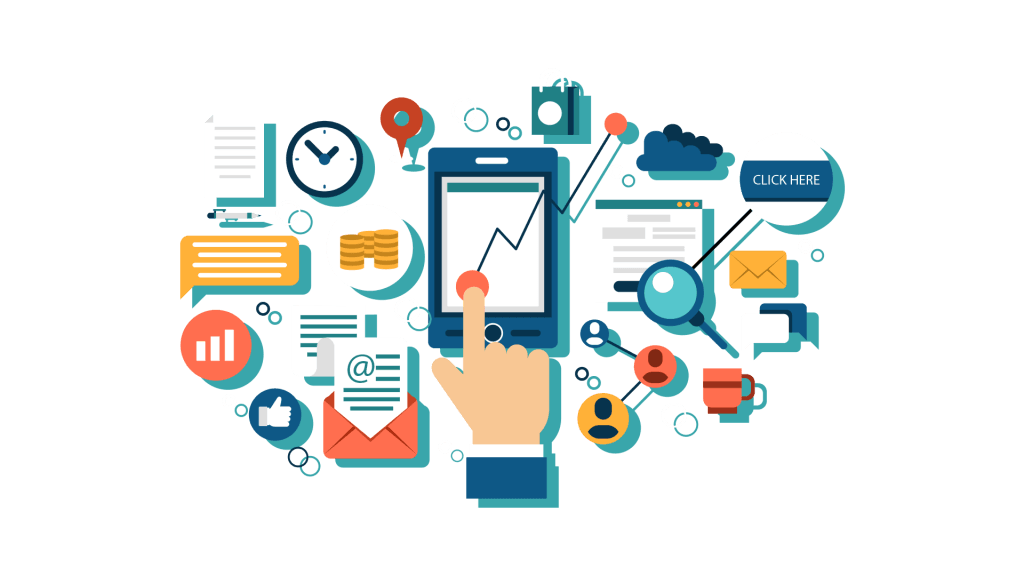 3 Use linkedin tools
Once you've taken care of your profile and connections, you'll want to make excellent use of LinkedIn tools to drive traffic to your business. You may accomplish this by visiting the LinkedIn Developer site. These tools will improve your website by allowing you to link to your profile from your site's bio page.
You may put the Recommend with the LinkedIn button on your website to gain social evidence that consumers and clients recommend your company.
You might also check into the Share on the LinkedIn plugin, which allows users to share your website's content on the platform. By using these tools you will be able to build a personal brand and you can generate more traffic as well as leads.
4 Start your own linkedin groups
Making a LinkedIn group related to your industry or business is the simplest approach to making business contacts through discussion postings and comments. Creating a group quickly establishes you as an authority in your area, one who is concerned with the general development of your business rather than simply your own company's earnings.
Your group becomes a gathering place for like-minded decision-makers to discuss ideas, do business, and develop best practices. Your group is a separate entity from your company, not an extension of it. It should provide value to all participants. As a result, use it to inform members about what your firm is up to; it should never turn into a sales message board for your organization.
3 Benefits of using linkedin as a marketer

1 Helps in generating quality leads
LinkedIn is one of the best platforms for generating quality leads; LinkedIn offers professional ways to identify potential business owners, engage them, and ultimately turn them into our customers. This process is done by a proper combination of listening, analyzing, participating, sharing knowledge, networking, and responding. Networking with future clients and marketing to them indirectly through LinkedIn will help you in increasing the chances of getting sales
Prospective customers are more willing to post inquiries and requirements; Group-related postings account for 18% of all posts, allowing B2B marketers to find new prospects. Another 18% are content sharing and like, providing insights into what they find interesting.
2 Helps in building traffic
One of LinkedIn's lesser-known capabilities is its ability to drive traffic and establish links. Like other social networks, LinkedIn includes a social sharing option that allows you to post material in your status updates (which are visible on the site) and in LinkedIn Groups (communities) to which you belong. LinkedIn works particularly well for business-related information and has the potential to spread virally. LinkedIn is frequently used to share business material rather than Facebook.
3 Helps in creating brand awareness
LinkedIn is a fantastic tool for growing your social profile. With more than two professionals joining LinkedIn every second, companies can network with an ever-increasing number of intriguing contacts. Companies and the people who represent them may enhance their exposure and credibility by utilizing LinkedIn's many personal and group capabilities, both as individuals and (therefore) as a brand.
Don't forget to use the status update capability, which is underutilized, albeit the changes are more apparent on the homepage with the new design.
4 Helps in building a quality network
Most business professionals understand the value of networking, particularly in the B2B market. While in-person networking opportunities might be beneficial, they are not always feasible. It might be tough to find the time, money, and drive to attend a variety of networking events. Furthermore, you never know who will attend these events and whether or not they will be your target demographic.
Conclusion
In this article, we had seen that why Linkedin is known as a diamond tool for a marketer. How a marketer can use links for growing his agency or business. Also, we had discussed some benefits of Linkedin which a marketer gets. Share this post with your Digital Marketer friends and If you have any suggestions regarding this post so feel free to comment down.